Are you claiming all of the tax credits and deductions you're entitled to? Is there anything you can do to reduce your tax liability in the future? Are you thinking about making a financial decision but aren't sure how it will impact your tax situation? We can answer these issues and more at Canady & Canady, and our experienced CPAs will work with you one-on-one to ensure that your concerns are handled and your needs are satisfied.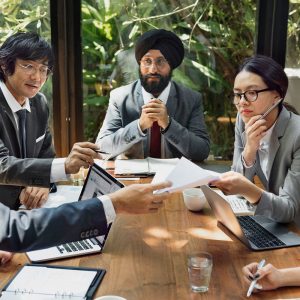 We are proud to be an experienced tax consultant at Canady & Canady, having provided a comprehensive range of tax preparation services to corporations, organizations, and individuals since 1983. We don't just crunch numbers, even though tax accounting is at the heart of what we do. We take the time to get to know you and your needs so that we can give you current tax preparation services as well as future assistance and recommendations. In reality, we provide everything from tax preparation and planning to IRS representation and investment, cash management, and tax liability counseling. You may rest confident that if your circumstances and financial situation evolve, we will be there to help you every step of the way.  
Tax rules are constantly changing, so it's critical to work with a firm that's dedicated to staying on top of the latest regulations while keeping you informed about anything that could influence your tax filing or status. Canady & Canady employs a team of highly experienced Certified Public Accountants who have been serving the Houston and TX areas for years. Canady & Canady employs a team of highly experienced Certified Public Accountants. As a result, you can rest certain that your tax services are in the most experienced and knowledgeable hands possible. We work hard at Canady & Canady to provide the great tax accounting service we're known for, and we're excited to put our years of experience to work for you.