Home Owners Association Auditors and HOA Auditors in Austin & Dallas, Texas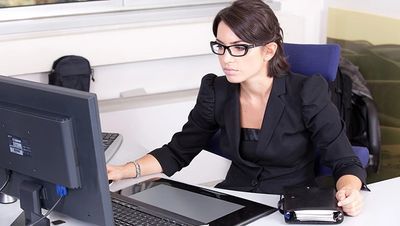 SERVING AUSTIN, DALLAS, HOUSTON, AND SAN ANTONIO TX
Are you looking for experienced, professional HOA auditors? Would your organization benefit from an HOA CPA who understands how to navigate this niche market? Perhaps, you're unsure of whether or not your HOA is due for an audit? Whether your Home Owners Association is in Austin, Dallas, Houston or San Antonio, TX, the experienced and dedicated HOA CPAs at Canady & Canady are here to help! Our extensive accounting services include HOA audits, and we are pleased to provide you with an objective and detailed examination of your organization's financial statements. Our team will review your bank accounts, expenses, vendor contracts and any other transnational records in order to provide you with a complete picture of your organization's financial dealings. By thoroughly reviewing these documents, we can help identify potential issues, evaluate cost-saving solutions and help your association minimize future investment risks. It's the type of service you'd expect from an experienced Home Owners Association CPA firm that has been in business since 1983. Don't trust your financial statements with just any Home Owners Association auditors. Canady & Canady is the industry leader with the knowledge, resources and skills to meet your needs and exceed your expectations.
There are several reasons to conduct an audit of your Home Owners Association. Whether you have hired a new management company and want to provide them with a fresh starting point or your covenant requires an annual audit, Canady & Canady can provide you with the quality, timely service you need when you need it. In fact, we specialize in Home Owners Associations, so you can be confident that our Home Owners Association auditors will provide your organization with the finest service available. We understand how important this process is in helping you increase the efficiencies and effectiveness of both your financial and operational activities, and Canady & Canady stands ready to deliver.
As an experienced, established, Home Owners Association CPA, Canady & Canady understands that each Home Owners Association is unique. Over the years, our HOA auditors have worked with associations throughout Texas, including: San Antonio, Austin, Dallas, Houston and the surrounding areas. We take great pride in getting to know the people and organizations we serve, so we can provide insightful and effective services, regardless of the size and scope of your Home Owners Association. Contact us today to get started. All of us at Canady & Canady appreciate the opportunity to add you to our long list of highly satisfied clients.