CERTIFIED PUBLIC ACCOUNTANT PROVIDING ACCOUNTING SERVICES, HOA ACCOUNTANTS, AND HOME OWNERS ASSOCIATION ACCOUNTANTS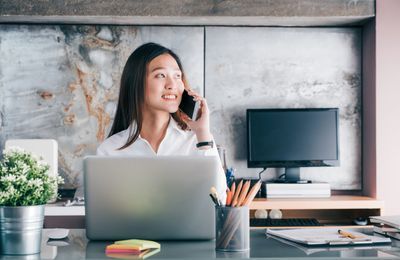 SERVING AUSTIN, DALLAS, HOUSTON, AND SAN ANTONIO TX
Home Owners Associations can provide a wide array of advantages and amenities to their members, however, they also face their fair share of economic challenges. From properly managing and allocating funds to well-planned budgeting for proposed community projects, Home Owners Associations can benefit from the experience and knowledge of seasoned HOA accountants. That's where Canady & Canady comes in. As an established accountant, who specializes in HOA accounting services, we have the resources to help you navigate any and all financial challenges and to develop realistic and effective solutions. In fact, have been in business since 1983, providing services throughout Austin, Dallas, Houston and San Antonio, TX. The value of our services is not only in what we do, but in the trusted relationships we establish with those we serve. So, whether you are a small organization or represent a large luxury community, the Home Owners Association accountants and Canady & Canady appreciate the opportunity to serve as a valuable member of your team.
In order to provide the finest in HOA accounting services, Canady & Canady takes the time to get to know the communities and organizations we serve. This allows us to offer you support with ongoing operations, as well as assistance developing strategies for a secure and successful future. We know your board and residents want quality amenities and programs, while keeping costs affordable, and the accountants at Canady & Canady can help you achieve just that. Our experienced and dedicated HOA accountants offer the full spectrum of services, including: budget consulting, asset management, preparation of financial statements, advising on how to properly allocate and record funds, and more. In today's fast paced world, you need the professional expertise of an accountant who understands the unique needs and requirements of Home Owners Associations. You need the team at Canady & Canady.
Whether your HOA is based in Dallas, Houston, Austin, San Antonio or the surrounding Texas communities, you can depend on the Home Owners Association accountants at Canady & Canady to meet your needs and exceed your expectations. We take a proactive approach, while providing efficient and quality services, and we keep you up-to-date on pertinent deadlines and industry changes, so you can rest assured that your organization is in the most capable hands. It is this commitment to excellence that has earned us a reputation as Texas' premier HOA accountants. Experience the difference experience makes and contact Canady & Canady today. We look forward to working with you.