Every working person needs a trustworthy individual or firm to fill in their tax needs or file their tax return. Founded in the year 1983, Canady & Canady has over 35 years of experience in dealing with businesses, non-profit organizations, and even individuals. We take great pride in being nationally recognized experts when it comes to accounting, auditing, performing as a tax consultant, and even preparing financial reports. Always believed in providing cost-effective and high-quality services to the people of Houston.  Our founder, Jeff Kennedy, holds his degree from a very prestigious institute and also employs people who are not only experienced, diverse, talented, and friendly towards their job but also show commitment and dedication in helping the firm's clients to succeed. It is because of our quality service and client satisfaction that we have a list of repeat customers and are slowly increasing our client base over the years.
Below we have mentioned 2 common tax services performed by us. Take a look.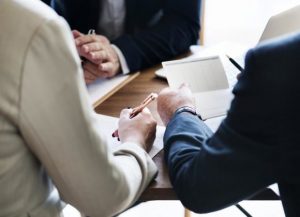 Tax planning and preparation
At Kennedy and Kennedy, you will get a wide range of tax-related services both in the profit as well as non-profit sectors.  We help our clients in securing their tax exemptions in the likes of federal income tax, sales tax, and franchise tax.  We even helped many non-profit organizations in submitting their annual tax returns.
Consulting and problem solving
We even provide services like consultancy and business advisory through which we help our clients solve their financial problems and tax-related questions. Our main goal has always been tax minimization, solving business and tax problems of our clients, and performing reserve funding analysis.
So, if you are looking for a professional company that offers a wide variety of tax services, you can give us a call at (713) 783-1021.