Are you into a commercial business? Then, you must understand the importance of taxes. You need to pay your taxes on time otherwise you will have to pay for penalty. But as a business, you should try to decrease the rate of taxes you are paying. In order to do this, you must hire a tax consultant. At Canady & Canady, we can be the right choice for you. We are an established and reliable company with more than 35 years in this business. We have catered to two different kinds of fields, including real estate developments, property managers, community associations, nonprofit organizations, and aspiring businesses and their owners. We bring you a wide range of services, starting from accounting, auditing, and bookkeeping services to even tax preparation and planning. We are known for our sense of professionalism, dedication, and commitment toward all our clients.  So, if you are from Houston, you can opt for us.
Here, we have put together a few tips that will help you find the right tax consultant near you. Take a look.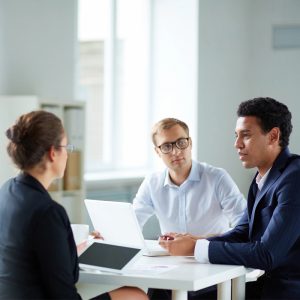 Tax is everybody's concern. People are always looking to reduce their tax burden.  That is why you can get many recommendations and references from your friends and family regarding this. Just ask around for a few reliable suggestions and then go for it. This will help you make a more reliable choice and save you from fraud.
Nowadays, the Internet can help you with any kind of information you need. You can find reliable tax consultants online as well. Just make sure that you check the reputation of the company before making your choice. Go through their reviews and ratings before making the decision.
And if you are interested in hiring us for your tax needs or any other accounting services, contact us now.