Every business deal with a number of finance and tax affairs. When you have a small business, one of the major responsibilities you have to face up to is your tax affairs. Every penny is precious – from the money coming in, to the money going out. Having to keep a check on it all is a job in itself, yet it's easy to see an accountant as just another expense. But there are many good reasons why a small business accounting service can actually help grow your business.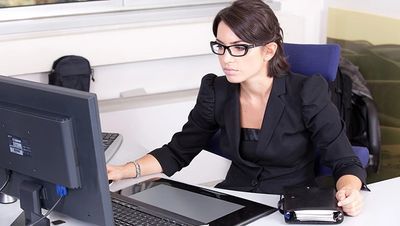 At Canady and Canady, we help businesses secure a future for themselves by taking care of their ongoing operations and guiding them towards better spends. For over 35 years, we have been providing our clients with the most reliable, trustworthy and efficient services. If you reside in Houston, then we are the best available option for you. Reach out to us for more information on how we can help you and your business perform better.
Here are two main qualities an accountant can be beneficial for you:
Saves time
An accountant can help lift the burden of your financial responsibilities by taking care of it from day one. Without having to worry about your tax filings, loans, etc, you can give more time towards the other aspects of your organization and move ahead from your competitions.
Cuts down unnecessary costs
An accountant's job is to keep keep up the financial well-being of a business. As such, they are more likely to notice when money is being spent unnecessarily. While you are looking for opportunities to expand your business, you may be missing some financial drains. An accountant will help you ensure that you are not overpaying for resources.
So, if you are interested in our services, be sure to contact us today.