5 Reasons to Hire Professionals for Bookkeeping 
Canady & Canady provides financial statements, bookkeeping services at an affordable price in Houston. If you want to know the reasons why you should hire professionals for this, read on. 
Expertise and Accuracy: Professional companies specializing in financial statements and bookkeeping have the knowledge and expertise to ensure accuracy and adherence to accounting principles. They are familiar with the latest regulations and can handle complex financial transactions, ensuring that your books are maintained accurately.

 

Time and Efficiency: Outsourcing financial statements and bookkeeping tasks to a professional company allows you and your team to focus on core business activities. By delegating these tasks to experts, you save time and improve efficiency, enabling you to allocate resources more effectively.

 

Compliance and Risk Management: Financial statements and bookkeeping involve compliance with various regulations and reporting standards. Professional companies are well-versed in these requirements and can ensure that your financial records are in compliance, reducing the risk of penalties, audits, and legal issues.

 

Scalability and Flexibility: As your business grows, your financial statements and bookkeeping needs may become more complex. Professional companies can easily scale their services to accommodate your changing requirements. Whether you need assistance during peak periods or additional support for specific projects, they can provide the necessary flexibility.

 

Strategic Insights and Decision Making: Professional companies can provide valuable insights into your financial data, helping you make informed business decisions. By analyzing your financial statements, they can identify trends, highlight areas of improvement, and offer strategic advice for optimizing your financial performance. Their expertise can be especially valuable for financial planning, budgeting, and forecasting.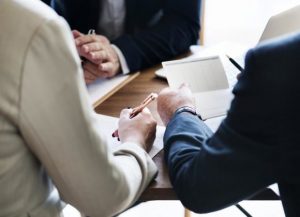 Overall, hiring a professional company for financial statements and bookkeeping offers numerous benefits, including expertise, time savings, compliance, scalability, and strategic guidance. It allows you to focus on your core competencies while ensuring your financial records are accurate, reliable, and compliant. Do not hesitate to call us or send us an email.