It's easy to start a business, but it's hard to keep it running. You need to surround yourself with a dependable group of professionals accounting services who are as enthusiastic about your business as you are to take it to the next level. Choosing the right accounting services is one of your most important decisions. Additionally, professional accountants' services can spot cost-cutting opportunities that an inexperienced person might miss. 
Let us look at the importance of hiring professional accounting services: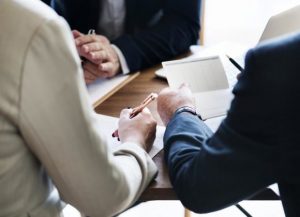 To help you cut down on work 
Hiring an accountant will assist you in managing many aspects of your business by making suggestions for process enhancements, taking care of financial and tax obligations, and introducing you to solutions that can save you time and money. 
To assist you during trying tax season 
If you don't know how the tax system works, filling out tax forms can be difficult and often become very confusing. Because they specialize in tax-related issues, hiring a private accountant can help ensure that everything will be in order, that the necessary administrative tasks will be completed on time, and that you will not fall behind. 
To figure out how your business should be structured 
Accounting is more than just counting money, contrary to popular belief. You can find the ideal business structure with the help of professional accountants. Corporations, partnerships, and LLCs are a few examples of business structures. 
The accountants at Canady & Canady can assist you in achieving exactly that, as we are aware that both your board and the residents of your community desire high-quality programs and amenities at reasonable prices. The full range of services is provided by our knowledgeable and dedicated HOA accountants, including consulting on a budget, asset management, making financial statements, advising on how to allocate and record funds correctly, and more. Call us at (713) 783-1021 if you are from Houston.