Are you starting with your own business? Or do you already own a business? In both cases, you will be aware of how important the business accounts are for you. As your business grows, it can be a little difficult for you to keep an eye on the accounts yourself. That is why what you should do is hire an accountant. Nowadays, you get highly educated and experienced accountants who can look after your business accounts better. We, at Kennedy and Kennedy, can be the right choice for you. We are one of the most established and reliable companies with more than 35 years in this business. We have served community associations, nonprofit organizations, real estate developments, as well as property managers. We are known for our highly smart, dedicated, and efficient professionals who can meet all your needs. Starting from tax preparation and planning to business accounting, auditing, and bookkeeping services as well as advisory, we can help you with everything. So, if you are based in Houston, TX, you can rely on us.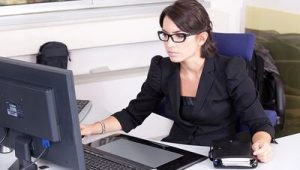 Here, we have put together a few things to look out for while hiring an accountant for your business. Take a look.
One of the key things that you need to look out for in an accountant is their experience. The level of expertise they will have in handling business accounts will come from the number of years they have been in this field. That is why you must check the number of years the accountant has been dealing in this field before making the decision.
Both theoretical and practical knowledge is essential for an accountant. But first, you must ensure that they have the right kind of pedigree in this field to be able to handle your accounts properly. A slight glitch here and there can make a huge difference to your business. That is why you should put your business accounts in the right hands.
So, if you are thinking of choosing us for your accounting needs, contact us today.