Are you running your own business? Regardless of the industry you cater to, you must not forget that it is essential to make sure that your accounts are regularly maintained and updated. It is not an easy task to look after one's business accounts. You need qualified and smart professionals for this. And even if you have the requisite knowledge in this regard, you will hardly have the time to look after such things when you have so many vital aspects of your business. We, at Canady & Canady, can be the right choice for you. We are an experienced and reputed company which can provide you with a highly knowledgeable and efficient accountant for your benefit. We are a member of the S|CPA network with our offices in Texas and Ohio. We are known for our useful business services, right from accounting to taxation. If you are located in Houston, you should immediately resort to us without further delay.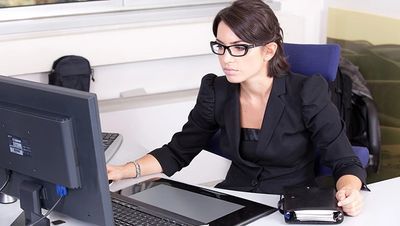 Here, we have put together a few crucial things to check about your accountant before hiring them for your company. Take a look.
The job of an accountant requires a lot of knowledge and training. Without the right qualification, one cannot proceed with this task efficiently. That is why you need to check with your accountant regarding the qualification that they have.
Someone might have the knowledge and training of the accountancy but he or she might be a novice in this profession. It will a little risk to hire them because they will not be able to solve things promptly as they might not be familiar with such issues due to lack of prior experience in this job.
So, if after checking these absolute essentials, if you feel we can be the right choice for you, then contact us today.